Northstar Seed Production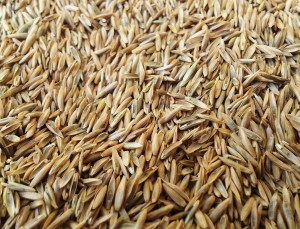 Northstar Seed Production Program
Northstar Seed Ltd. is a truly integrated seed company specializing in the production, marketing and distribution of cool season grasses, legumes, and corn and lawn seed. They are a privately held forage seed company with a diversified shareholder base. Since its inception in 1982, Northstar Seed offering new seed producers agronomic advice to help maximize production and profits.
Main Species for Contract
Perennial Ryegrass
Profitable returns
Rotate through annual crop rotation
Establish one year and harvest the next, then back into regular rotation
Increase organic matter in soil
July harvest
Timothy
Excellent tolerance to excess water
Cost-effective returns with less input exposer to seed cost of crops like canola ($10/ac for establishment year and then no seed cost for four to five years after)
Early August harvest
Seed once and then harvest three to five crop years – reduce spring and fall work load
Meadow Fescue
Forage varieties – exceptional salt and water tolerance
Mid July harvest
Quality straw and vigorous regrowth for livestock purposes
Seed once and harvest three crops after
Tall Fescue
Forage and turf varieties
Superior tolerance to excess water and salt
Profitable returns
Seed once and harvest three to four crops after
Late July harvest
Vital regrowth for hay or fall/winter grazing on forage
For more information on contracting and variety information, please contact Northstar Seed in Neepawa or your local agronomist today!
Gerry Duynisveld,
Northstar Seed Ltd. Office 204-476-5241
Fax 204-476-3773
Cell 204-476-0644
Email gerryd@northstarseed.com
  Download our Northstar Seed Production Sell Sheet