Ryan Fouillard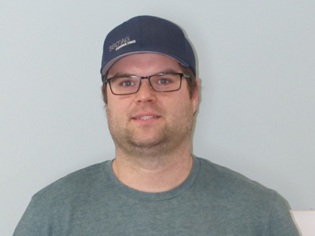 Ryan Fouillard – Agronomist
Ryan was raised on a grain farm just north of St. Lazare , MB. After all those years helping his dad on the farm, he knew he also wanted to farm. He farms along side his dad and brother where they grow wheat, canola, peas, soybeans and oats.
Ryan has a huge passion for the agriculture industry. He worked at a retail outlet for many years and is now an agronomist with 360° Ag Consulting working in the Russell/Inglis area.
When not out in the field, Ryan enjoys spending time with his wife Kerstin, son Hudson and also his dog Haddie. Ryan enjoys playing hockey and now resides with the St. Lazare Hounds rec team.